Renaissance Photography Prize is proud to present the Judging Panel for 2017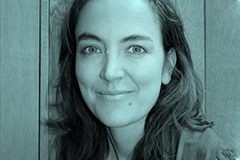 Head of Exhibitions, The Photographers' Gallery
Clare Grafik is Head of Exhibitions at The Photographers' Gallery in London. She has worked in a number of public institutions in London including the ICA, Whitechapel Gallery, Hayward Gallery and National Portrait Gallery. She has worked on exhibitions and projects with artists and photographers including Lise Sarfati, Isa Genzken, Larry Sultan/Mike Mandel, Taryn Simon, Katy Grannan, Antoine D'Agata, Cuny Janssen, Zineb Sedira and Keith Arnatt. Group exhibitions include 'The Photographic Object' and 'Photography & Collage' and 'Take Two: Drawing and Photography'.
She has been a Sessional Lecturer at Birkbeck College, London, has lectured at institutions including University of the Arts, University of South Wales, Sotheby's Institute of Art, and written for magazines including IANN, Contemporary and Art Monthly.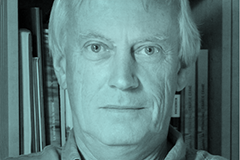 Founder, Dewi Lewis Publishing
Dewi Lewis established his publishing house in 1994. Internationally known, its authors have included photographers such as Martin Parr, Simon Norfolk, Pentti Sammallahti, Paolo Pellegrin, Sergio Larrain, and Anders Petersen as well as many emerging photographers. He has worked in close collaboration with a number of European publishers and was a founding member of The European Publishers Award for Photography, which ran for 22 years until 2015.
An Honorary Fellow of the Royal Photographic Society, he was awarded the Society's inaugural RPS Award for Outstanding Service to Photography in 2009. He has also received the Kraszna-Krausz Foundation award for Outstanding Contribution to Publishing and Dewi Lewis Publishing received PHotoEspana's prize for Outstanding Publishing House of the Year in 2014.
He has acted as jury member for several major competitions and as a portfolio reviewer at innumerable international photography events. He has been a 'Master' three times for the World Press Photo Joop Swart Masterclasses. As well as his own book, Publishing Photography, he writes occasional texts on photography and has curated exhibitions including a survey show of the famous UK magazine, Picture Post, for the Atri Festival in Italy.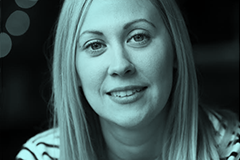 Global Business Development Manager, Magnum Photos International
Fiona Rogers is the Global Business Development Manager at Magnum Photos International, working to implement new business innovations and strategic partnerships. Prior to this she was the Cultural & Education Manager, conceiving and delivering international exhibitions and events and creating Magnum's global Education department in 2006.
Fiona is also the founder of Firecracker, a platform supporting female photographers. In 2012, Firecracker launched an annual grant, offered to photographers to complete a long-term documentary photography project. Fiona has a strong interest in emerging photographers and has participated in international platforms such as Recontres D'Arles, FORMAT Festival and the Singapore International Photography Festival. She has participated as a judge for several notable competitions including the Mack First Book Award and the Getty Images Grant for Editorial Photography.
Picture Editor, The Guardian and Head of Photography, Guardian News & Media
Fiona Shields has over twenty years' picture editing experience across a range of newspaper titles and has been picture editor of the Guardian for the last nine, having recently taken up the role of Head of Photography for the Guardian News and Media Group.
Throughout her career she has been involved in the coverage of some of the most historic news stories of our time including the events surrounding 9/11 and the subsequent terror attacks in London and across Europe, conflicts around the world from Bosnia to Iraq and Afghanistan, the revolution of the Arab spring and the continuing violence in the middle east, large scale natural disasters such as the earthquakes in Haiti, tsunamis in southern Asia, famine in Sub-Saharan Africa and the humanitarian crises resulting from the growing refugee numbers across the globe. Also a good few UK general elections and political change and upheaval worldwide.
Fiona has delivered talks at photo festivals and to students of photojournalism and have judged the Sony World Photography Awards, the UK Picture Editors Guild Awards and this year a nominator for the Prix Pictet and she is joining the jury of The Taylor Wessing Portrait Prize.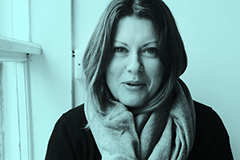 Senior Art Director, Getty Images
Gem Fletcher is Senior Art Director at Getty Images. She collaborates with photographers and film makers around the world to create award winning work. In addition, she focuses on discovering and guiding emerging talent, trend forecasting, visual strategy and a range of brand projects. Gem launched the Prestige Grant in 2015 which gives photographers the opportunity to create a body of personal work to help further their career.
She is also the Director of Photography for Riposte magazine and a Contributing Writer for Creative Review.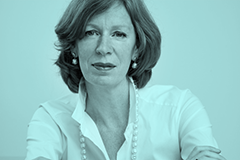 Founder and Director of FOAM, Amsterdam
Marloes Krijnen is the Founder and Director of Foam since 2001. Foam enables people from all over the world to experience and enjoy photography, whether at the museum in Amsterdam, on the website, via the internationally distributed Foam Magazine or in the print sales room of Foam Editions. She studied political science and mass communication at the University of Amsterdam and has been director of World Press Photo for ten years. Before she started Foam she was the owner of Transworld, an international photo agency.
Marloes is member of the Supervisory Board of the Triodos Culture Fund, Chairman of the Supervisory Board of Voordekunst, an online crowdfunding platform for cultural initiatives and a member of the Board of Advisors to the research Fellowship Patronage at the University of Utrecht. She has been on several juries, including the ICP Infinity Awards, Les Rencontres d'Arles, the Recontres Africaines de la Photographie in Bamako, the Albert Renger-Patzsch Award of the Museum Folkwang in Essen and the Deutsche Börse Photography Prize. She is the Deputy Chairman of the Deutsche Börse Foundation.
Marloes Krijnen took part in several juries, the ICP Infinity Awards, Les Rencontres d'Arles, the Recontres Africaines de la Photographie in Bamako, the Albert Renger-Patzsch Award of the Museum Folkwang in Essen and the Deutsche Börse Photography Prize.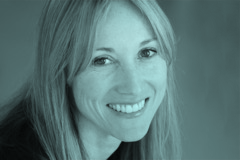 Editor-in-Chief, HOTSHOE
Melissa DeWitt is editor-in-chief of HOTSHOE, the UK's leading photography magazine. She studied at Central Saint Martins, Chelsea College of Arts, the Art Institute of Chicago and University of Illinois. She has over 20 years of experience in the art world including the past 14 years as director of HOTSHOE and three years as director of Hotshoe Gallery as well as Hotshoe Publishing, which recently released a series of Crude Metaphors books including Roger Ballen and Todd Hido.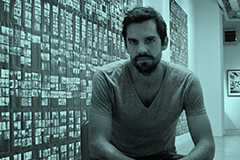 Photographer
Simon Roberts (b.1974) is a British photographer whose work aims to deconstruct conventional interpretations of landscapes and people, whilst making meaningful commentaries on current social and cultural issues. The projects and commissions he undertakes often deal with our relationship to physical landscapes and notions of identity and belonging.
He has exhibited widely and his photographs reside in major public and private collections, including the George Eastman House, Deutsche Börse Art Collection and Wilson Centre for Photography. In 2010 he was commissioned as the official Election Artist by the House of Commons Works of Art Committee to produce a record of the General Election on behalf of the UK Parliamentary Art Collection. In 2012 he was granted access by the International Olympic Committee to photograph the London Olympics and most recently was made an Honorary Fellow of the Royal Photographic Society.
He has published three critically acclaimed monographs, Motherland (Chris Boot, 2007), We English (Chris Boot, 2009) – voted as one of the best photography books of the past decade – and Pierdom (Dewi Lewis Publishing, 2013).