Commissioning Editor, HOTSHOE Magazine
Gregory Barker is a London based editor and consultant. He is the co-founder of STANLEY/BARKER, an independent publishing company that produces highly individual photobooks, and the Commissioning Editor at HOTSHOE – the UK's leading contemporary photographic magazine.
HOTSHOE is the UK's leading contemporary photography magazine, published 4 times a year HOTSHOE is repeatedly the first to spot and support innovative work. Its accessible features are not only the product of a powerful visual aesthetic, but also strong writing and intelligent design. The multitude of voices and opinion that makes up Hotshoe include some of the most important names in photography today, writing in one of the few truly independent publications.
Director of Photography, Financial Times FT Weekend Magazine
Emma Bowkett is Director of Photography at the Financial Times FT Weekend Magazine. Joining in 2009, she was integral to the small creative team who reworked the visual language of the magazine ready for the 2010 re-launch. Furthermore, she is a visiting university lecturer, and regularly participates at international portfolio reviews, festivals, art fairs and awards, including Unseen, Foam Paul Huf, and the Kraszner-Krausz Foundation Book Award. Emma has been a Master at both Foam and Fabrica Masterclasses and is part of Magnum Photos Professional Practice, which supports young and emerging photographers. In 2015, she co-curated a Financial Times special supplement and day of events as part of Photo London. The magazine won Supplement of the Year 2014 in the UK Press Awards.
Emma has a Masters degree in Image and Communication from Goldsmiths University in London.
She recently won the inaugural Firecracker Contributors Award, which recognises women who have had a substantial impact on the photography industry and is voted for by professional photographers.
Artistic Director, QUAD and FORMAT International Photography Festival
Louise Clements is artistic director of QUAD, a centre for contemporary art, film and new technologies, since 2001, and co-founder and artistic director of FORMAT International Photography Festival in Derby, UK, from 2004. Since 1998 she has initiated as independent curator many commissions, publications, mass participation, art, film and photography exhibitions.
She was guest curator at Habitat Centre and Haus Khas BlowUp (Delhi, India 2012); Dong Gang Photography Festival (South Korea, 2013); Dali International Photography Festival (China, 2013); Noorderlicht 20/20 (Groningen, the Netherlands, 2013); Photoquai Biennale (Paris, 2015); Hamburg Phototriennale, (Germany, 2015); Les Rencontres Arles, Discoveries (France, 2015);Venice Biennale, the Leisure Principle EM15 (Italy, 2015).
She regularly writes about contemporary art for books and magazines in both print and online media. Co-editor of photobooks – Hijacked III UK/AUS; PHOTOCINEMA; Hungry Still; Editor at Large for 1000 Words, she is an international photography juror and nominator throughout Europe, America and Asia. International reviewer, speaker, advisor and juror for WYNG Masters Award Hong Kong, APT Global, and awards, festivals, universities extensively throughout Europe, America and across Asia.
Senior Director, Content Development, Getty Images
Tom Hind has worked in the Creative department at Getty Images for the last 8 years and is Senior Director, Content Development, a role which involves managing the Creative Department in creating, editing and sourcing imagery for Getty Image's collections.
Before that he spent seven years as Art Buyer, then Head of Art Buying for WWAV Rapp Collins, Europe's Largest Marketing Agency. He studied photography at the University of Kent and the Sorbonne Nouvelle, Paris.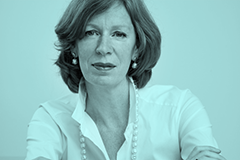 Founder and Director of FOAM, Amsterdam
Marloes Krijnen is founder and director of Foam since 2001. She studied political science and mass communication at the University of Amsterdam and has been director of World Press Photo for ten years. Before she started Foam she was the owner of Transworld, an international photo agency. Foam enables people from all over the world to experience and enjoy photography, whether at the museum in Amsterdam, on the website, via the internationally distributed Foam Magazine or in the print sales room of Foam Editions.
Foam focuses especially on exhibitions, publications, discussions and specific projects relevant to contemporary themes in the field of photography, with an emphasis on upcoming artists. Since 2012 Foam is one of the initiators of the international photography fair Unseen in Amsterdam.
Marloes Krijnen took part in several juries, the ICP Infinity Awards, Les Rencontres d'Arles, the Recontres Africaines de la Photographie in Bamako, the Albert Renger-Patzsch Award of the Museum Folkwang in Essen and the Deutsche Börse Photography Prize.
Photography Director, Flowers Gallery, London
Chris Littlewood is a curator and writer based in London, he works as the Photography Director at Flowers Gallery. Currently representing over ten established photographers, the programme at Flowers is most recognised for its engagement with important socio-cultural and environmental themes. Through a dedicated photography space established in 2008, Flowers also works with a number of invited artists and curators. Chris has lectured and tutored at UK and international universities and institutions including University of the Arts London, Architectural Association, Fotografiska Museum, Stockholm and National Museum, Cardiff.
Curator, Tate Modern
Shoair Mavlian is a curator at Tate Modern, London, focusing primarily on photography. Shoair researches acquisitions for the international collection whilst curating exhibitions and displays across Tate Modern. She co-curated the major exhibition Conflict, Time, Photography (Tate Modern, London, 2014) and the collaborative exhibition Project Space: A Chronicle of Interventions (Tate Modern, London and TEOR/éTica, Costa Rica, 2014). Shoair has also worked on many of the photography displays of the permanent collection across Tate Modern including New Documentary Forms (2011), Lewis Baltz and Carl Andre (2012), Harry Callahan (2013), Charlotte Posenenske and Ursula Schulz-Dornburg (2014) and Close Up: Identity and the Photographic Portrait (2015). Her independent writing is regularly published in journals and magazines and recent independent curatorial projects include the exhibition In flux (Kanellopoulos Cultural Centre, Greece, 2015).
Shoair has a background in fine art photography practice and the history of photography focusing on the twentieth century. She has a strong interest in photography relating to conflict and memory, Central and Latin American photography and emerging contemporary practice.
Picture Editor, The Guardian and GNM Deputy Head of Photography, Guardian News & Media
Fiona Shields has over twenty years' picture editing experience across a range of newspaper titles but has been picture editor of the Guardian for the last eight.
'In my career I've been involved in the coverage of some of the most historic stories of our time inc the death of the Princess of Wales, 9/11 and the subsequent terror attacks in London, conflicts around the world from Bosnia to Iraq and Afghanistan, the revolution of the Arab spring and the continuing violence in Palestine, natural disasters such as the earthquakes in Haiti and tsunami in Japan and a good few Royal weddings, general elections and not forgetting the odd spot of newsworthy British weather'.
Fiona has also judged The Sony World Photography Awards and most recently the UK Picture Editors' Guild Awards.